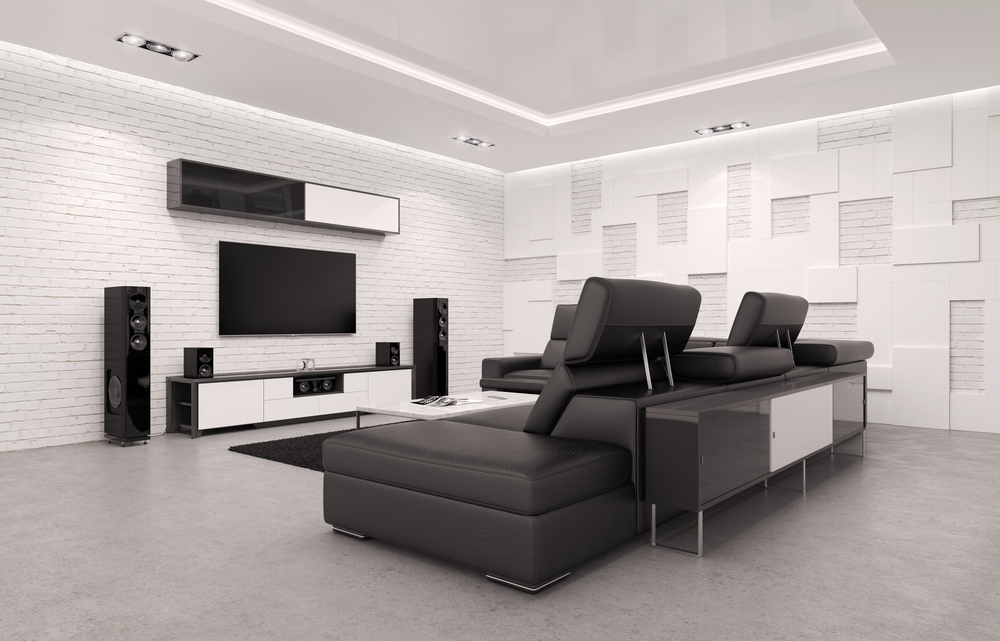 It was a huge thing 40 years ago to have an integrated home audio system. It was a luxury for homeowners to listen to music or the radio in almost any room.
Integrating a sound system throughout your house is no longer a privilege reserved for the wealthy. It's now a part of smart home essentials. With smart speakers and a system that anybody can buy, more people can enjoy music, radio, and other sounds thanks to the democratization allowed by modern technology.
What Is A Smart Home Audio System?
We owe a lot to Wi-Fi, Bluetooth, and other wireless technologies that we're talking about a smart home audio system. Wireless technology, which was first utilized for wireless internet access and hands-free phone calls, now enables customers to broadcast audio and video throughout their homes. Smart home audio systems make good use of Wi-Fi and Bluetooth technologies to allow multimedia streaming over a house's network.
Users may voice-activate their home audio system and tell it to play music, read an audiobook, or purchase online with nothing more than a single speaker. The ease-of-use and affordability of today's smart home audio systems are the trademarks of today's smart home audio systems, whether the control is dictated by voice, smartphone, or stand-alone remote control.
How does it work?
Configuring an integrated audio system requires the skilled installation and the usage of dozens – or hundreds – of feet of wires and connections before the widespread adoption of wireless technology. This isn't the case anymore.
A smart home audio system is just that: intelligent. Our home audio systems are smart in the same way we've become used to smartphones, smart thermostats, and smart appliances. Setting up a smart home audio system is as simple as purchasing the appropriate speaker for your requirements, connecting it to the Internet, installing the proper software on your smart device, syncing the device, and you're done. Individual speakers may also be mounted in any room, allowing for automatic audio synchronization no matter where you are.
What Is The Best Smart Home Audio System For You?
There are many different systems to pick from, and most people base their choices on their budget, house size, whether they have a television, and how they want to connect with their device.
Devices that are easy to use & portable…
A speaker that connects to your smartphone through a docking station or Bluetooth is simple to find for playing music straight from your phone. Portable speakers are strong enough to use at home but tiny enough to transport to a party or the beach.
The pinnacle of smart-home audio…
This Wireless Home Theater System provides many capabilities for the utmost in smart home audio speakers. Each system supports streaming over Wi-Fi or Bluetooth and integration with Spotify, Pandora, Amazon Music, SiriusXM, Alexa, and Google Assistant.
Home theater setup…
A home theater system will comprise a television, ideally a smart TV, and an audio/video (a/v) receiver and amplifier. A system like this may cost anywhere from $500 to more than $3,500 and work similarly to a speaker system when linked to a home radio. Sounds bars are a terrific method to increase the sound of your standard TV if you aren't ready to commit to a full-fledged home theater system.
Setting up an innovative home audio system may be as easy as placing a speaker on a shelf or as complex as integrating pieces throughout your house. Whatever option you choose, establishing smart home audio capabilities as your smart home essentials no longer requires many cables or a large sum of money.